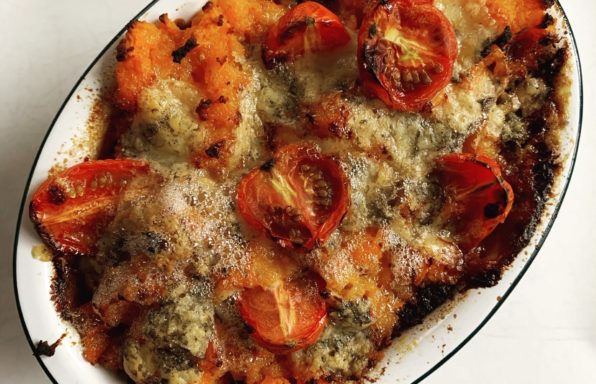 Named red dragon pie because the Chinese call adzuki beans 'red dragon', these beans are packed with goodness, protein, fibre, potassium, magnesium, Vitamin B6 and iron.
A delicious potato topped savoury umami rich pie, perfect for a meat free dinner.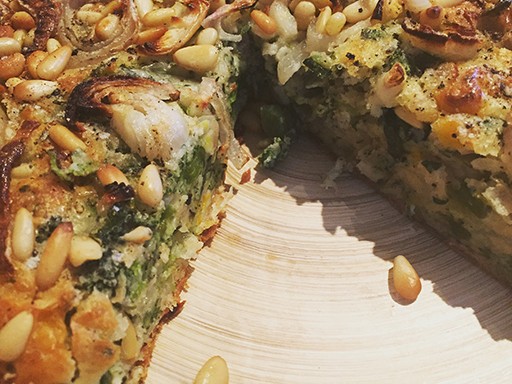 This is a very easy and simple vegetarian pie with no pastry either. It is a very flexible recipe and you can change the vegetables, the cheese and herbs to whatever you have to hand. We have made this using green beans, goats cheese, thyme and walnuts which was equally delicious. Next time we might try cabbage, caraway, parsley and sunflower seeds.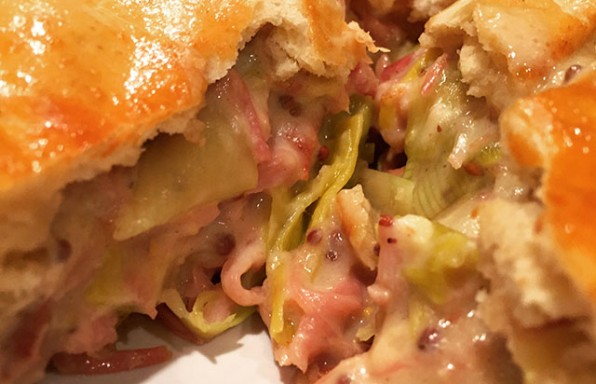 This came together with leftovers from Christmas dinner, there was no contest, it had to be a pie.