About the author
Ching-He Huang – International TV chef and Emmy award nominee, author of many cook books, a true ambassador of Chinese cuisine who is adored and admired by so many of her peers and fans. You can find her website here, Twitter here and Instagram here.
What's it all about?
Everyday plant-based recipes inspired by the east. This is indeed a vegan cook book but then a lot of Chinese food is vegan by default and this book isn't at all preachy about the virtues of going vegan, to me it's just another great book by Ching with well written recipes that are easy to follow and delicious to eat.
Chapter titles include Nourishing Soups, Fast and Furious, Warm and Comforting and Sweet Tooth.
What's been made so far?
CARAMELISED ONION, SHIITAKE & SWEET POTATO CONGEE – This is like a big hug in a bowl, every mouthful had a different taste and texture and wonderfully nourishing for the soul.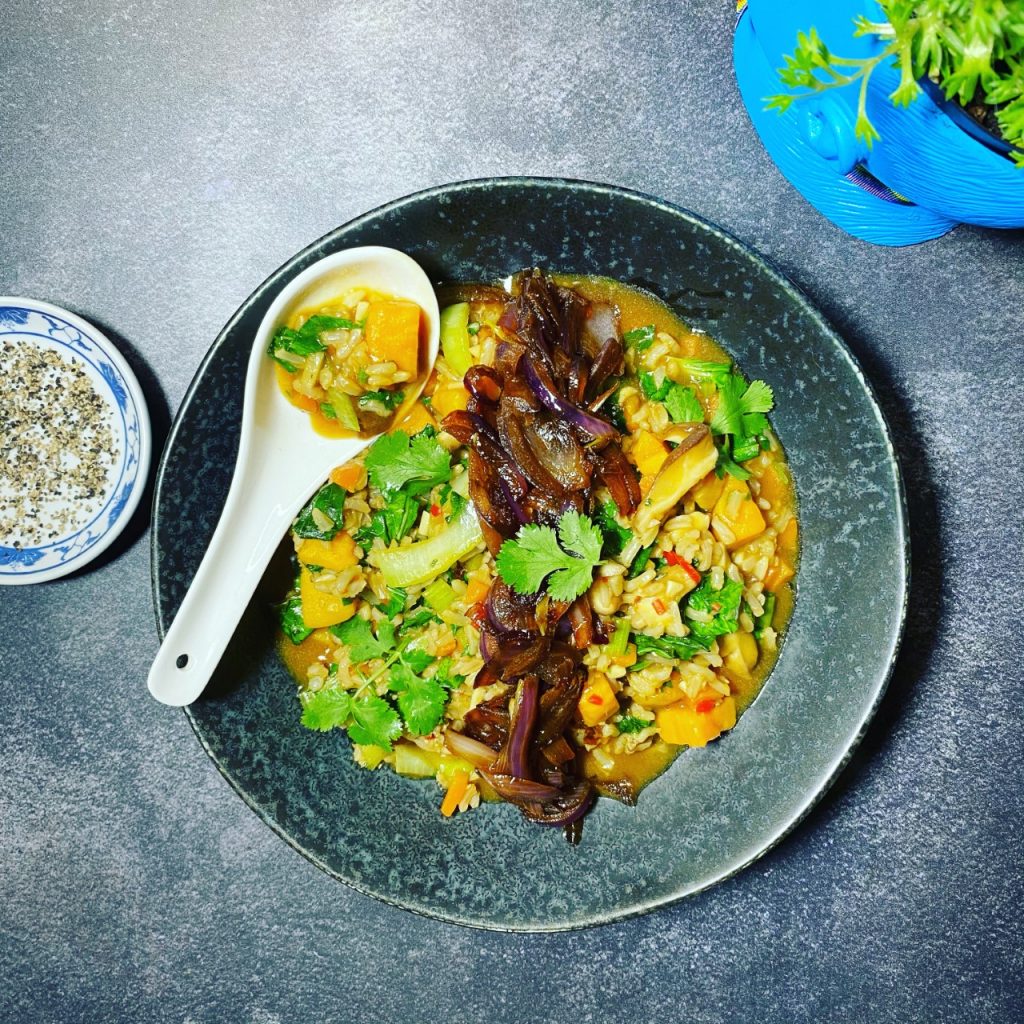 THAI-STYLE ROASTED SWEET CHILLI SPROUTS WITH CREAMY COCONUT NOODLES – This was the first recipe hubby tagged as he and indeed I love sprouts. Sweet, spicy, nutty and creamy made this a comforting tea indeed.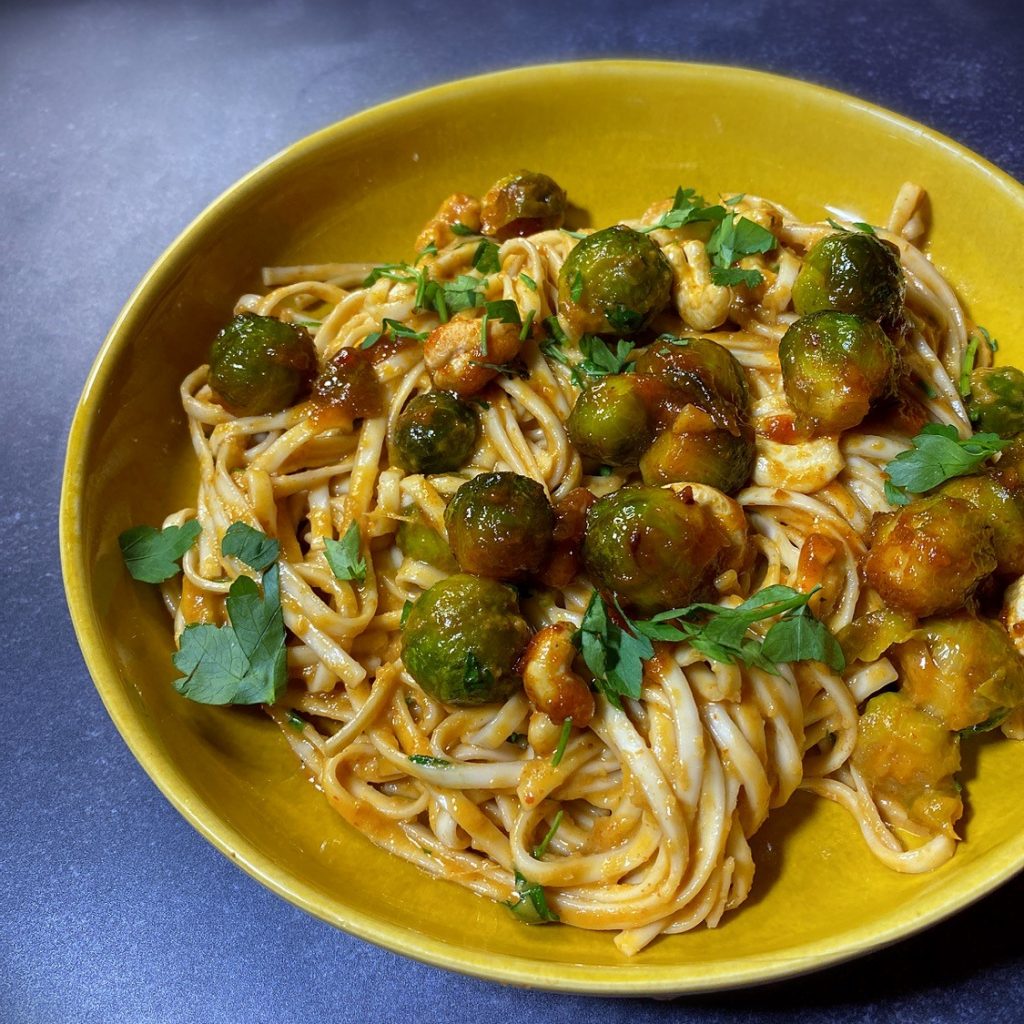 BLACK BEAN TOFU & PAK CHOI – Ching used ready fried tofu in her recipe but you can use any, we used firm smoked tofu which added another flavour note to this dish.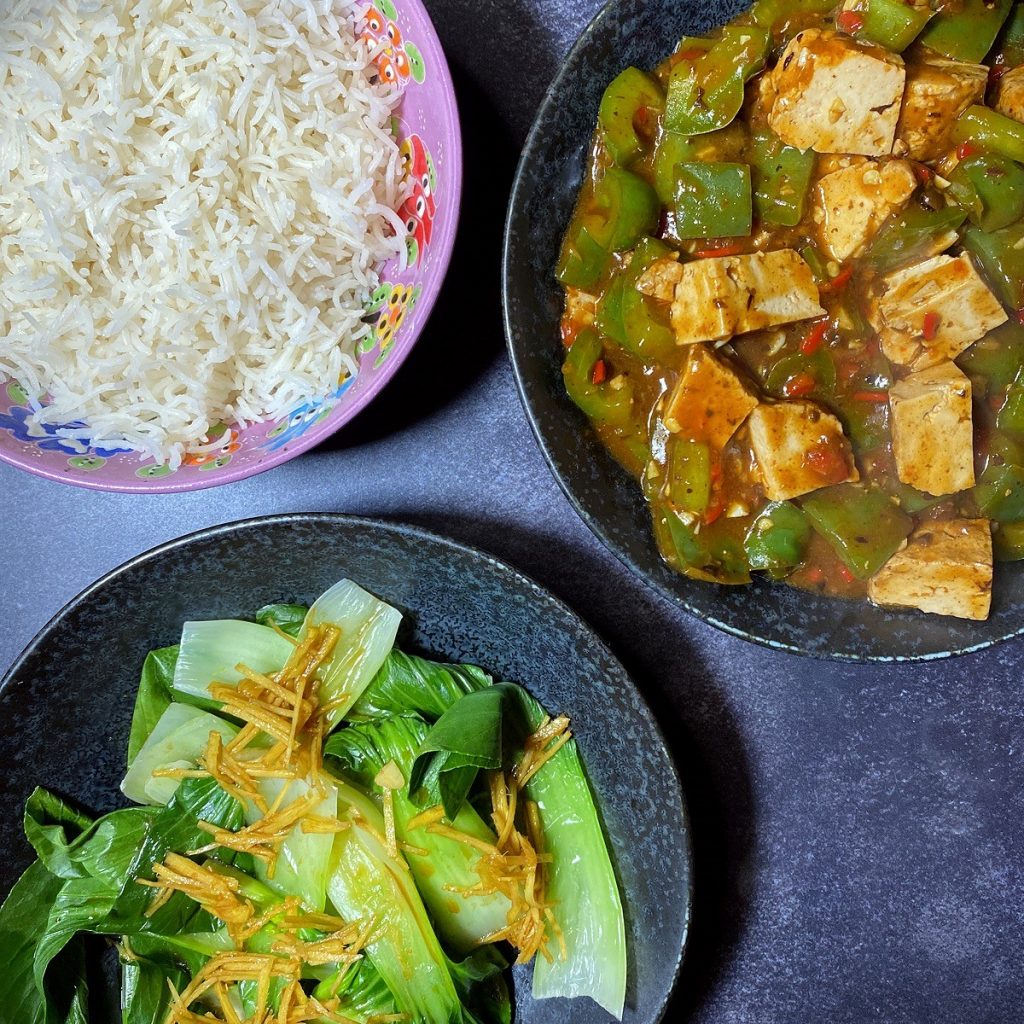 What's next on the 'to do' list?
Grandma's Golden Needle, Carrot and Daikon soup
Spicy Sichuan King Trumpet Mushrooms
Malaysia-style Hakka Mee
Where to buy it?
Asian Green is currently £14.77 on Amazon: