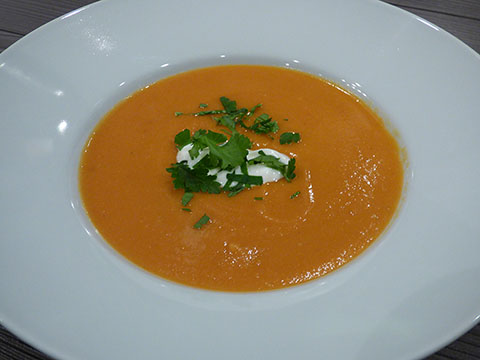 Warming sunshine soup
April 27, 2015
Named because most of the ingredients are red and the chilli gives a gentle heat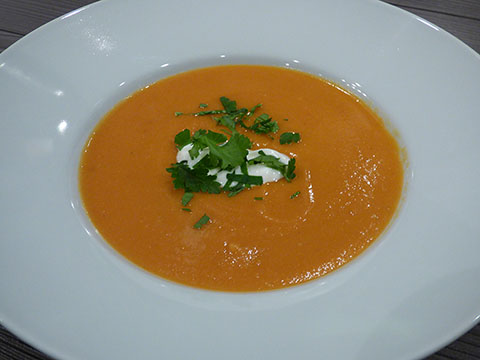 Directions
Heat the butter and then fry the onion and garlic for 5 mins until soft.
Add the sundried tomatoes, ginger and chilli and fry for a further mins.
Stir through the puree and cook for 1 minute
Add the carrots and squash and stir through to coat and cook for 2 mins.
Add the lentils and stock, bring to the boil and simmer for 20-30 mins until all the veg and lentils are soft.
Blitz in a blender or a handheld blender and season well
Serve up with a dollop of yoghurt and some chopped coriander
Ingredients
6 sundried tomatoes in oil, roughly chopped
2 inch piece of ginger chopped
250g red lentils, rinsed and drained
1.5ltrs chicken stock (or veg stock)
0 Reviews