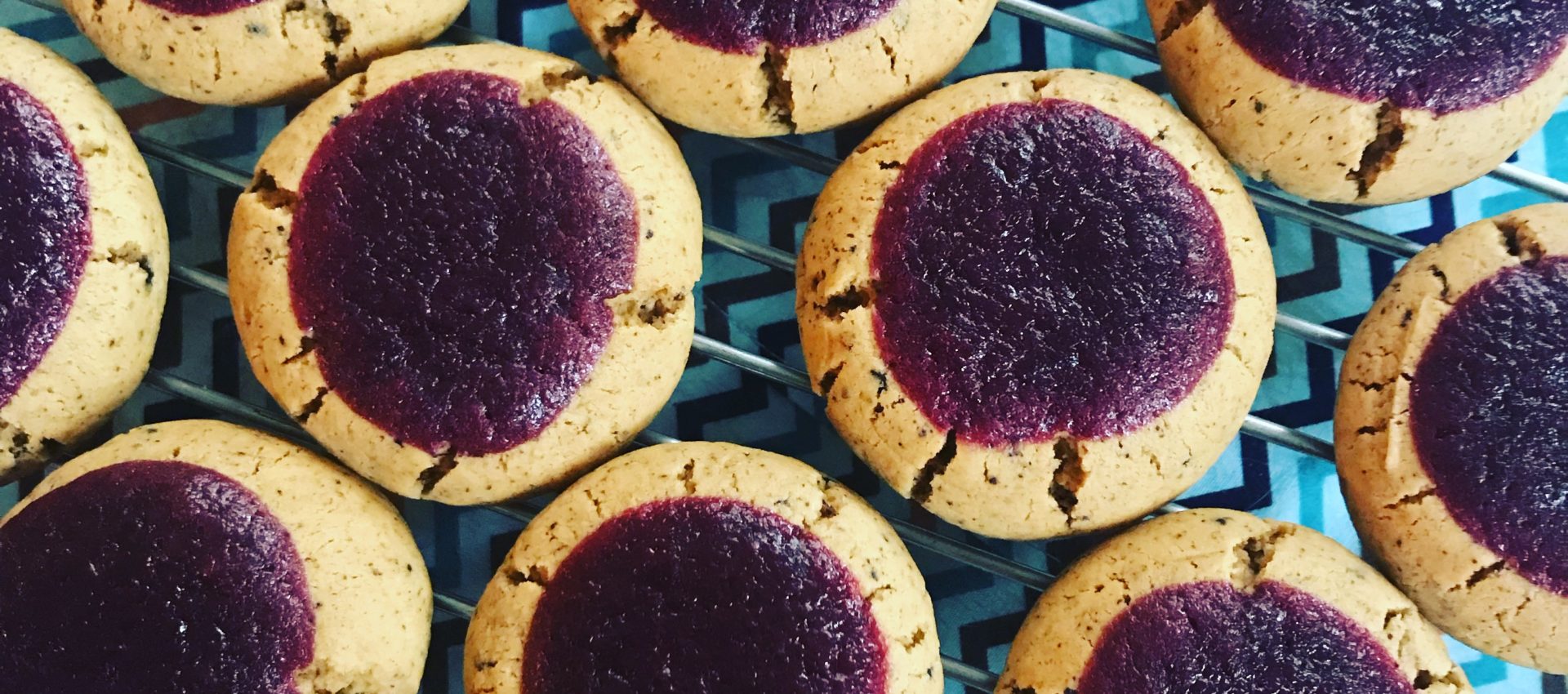 Liquorice biscuits with blackberry curd
August 28, 2018
We adore liquorice in any format it happens to be, sweet, flavoured or salty, so these tasty biscuits are a delight to us but maybe an acquired taste to others.
These are a variation on what is more commonly known as thumb print cookies.
Prep: 15 mins
Cook: 20 mins

15 mins

20 mins

35 mins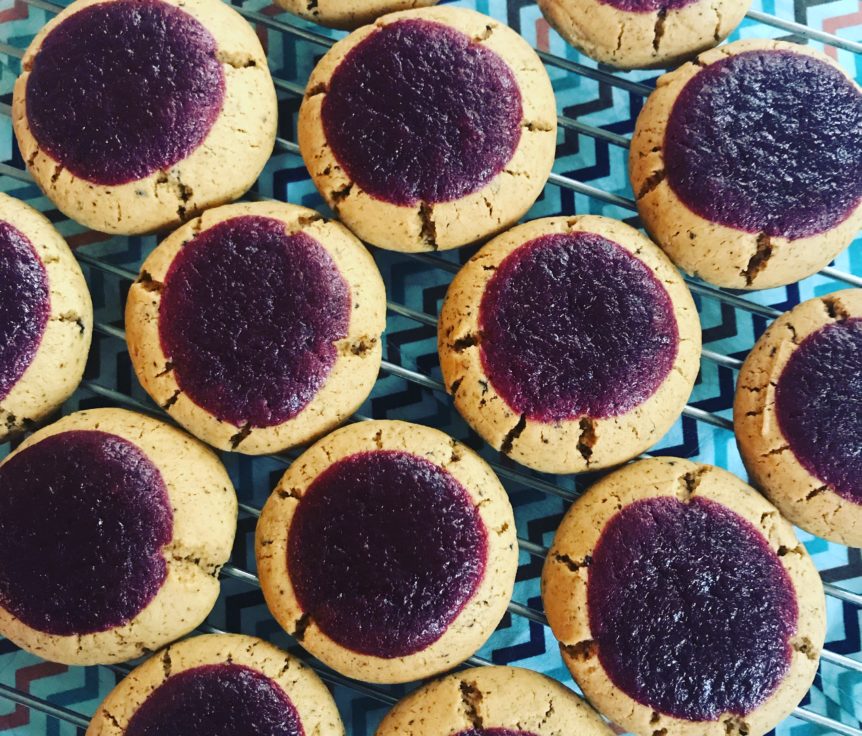 Directions
Pre-heat the oven to 180c / Fan 160c
Prepare a baking tray with baking paper
Cream the butter and sugar together until light and creamy
Add the milk, yoghurt, liquorice powder and vanilla, beat until combined
Add the flour and custard powder and mix until you have a soft dough
Using a tbsp measure to scoop out the some dough, roll into a ball and place on your tray, you should get 18-20
Using the back off the measuring spoon or your thumb make an indentation in each ball
Fill each ball with 1/2 tsp of curd or jam
Bake for 15-18 minutes until lightly browned and crispy
Transfer to a wire rack to cool
These biscuits will have more crunch on the day of baking, they will however happily keep for up to four days but will become softer in texter akin to a soft cookie, no less delicious
Omit the liquorice powder if it really isn't to your taste, you can add lemon zest, orange zest or any other flavoured powders such as raspberry or strawberry. You don't have to use curd, jam can be used instead and opens up a whole list of combinations. Try lemon and apricot, Rhubarb and custard or you could even make the biscuits slightly savoury by adding some grated parmesan and then use a savoury jam.
0 Reviews