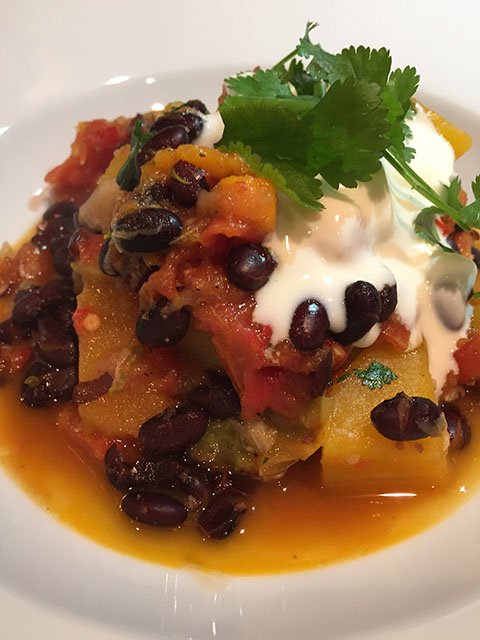 Brazilian black bean and squash stew
April 29, 2015
This is a vegetarian version of a classic Brazilian dish called Feijoada.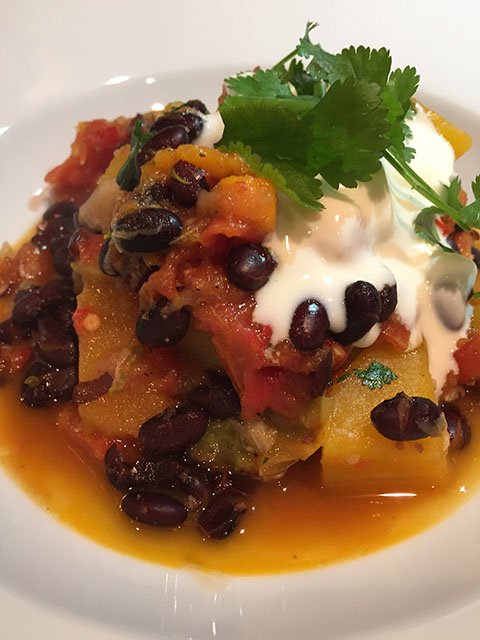 Directions
Heat some oil and fry the onion for 3-4 mins, add the cumin and fry for 1 min
Add the garlic and chillies and fry for 2-3 mins
Add the squash, peppers and tomatoes, give it a stir and then add the stock and the cooked beans
Bring to a boil then a simmer and then place in the oven for approx.
1 ½ hrs, stirring occasionally.
If it gets too thick then add more stock or water
Taste and season and when it's ready then stir in the mango and chopped coriander and serve with a dollop of yoghurt or sour cream
Serve with rice, crusty bread or sweet potato fries are also good!
Ingredients
350g dried black beans – cooked according to instructions or you can use tinned beans
1 green chilli and 1 red chilli chopped
1 small squash peeled and cut into chunks
1 red pepper and 1 green pepper cut into chunks
8 tomatoes cut into quarters or use tinned tomatoes or even a mix
1 small bunch of coriander chopped
0 Reviews